DBC-Backup-2
Ihis was my first WordPress plugin which did a safe back-up and export of your SQL database.
Background
DBC Backup 2 created its own SQL file and exported this to the users web folder (and later download was added). The original idea was not my own - I took on an 'orphaned' plugin. So it was something of a passion project.
DBC Backup 2 was download more than 14,000 times according to WordPress.org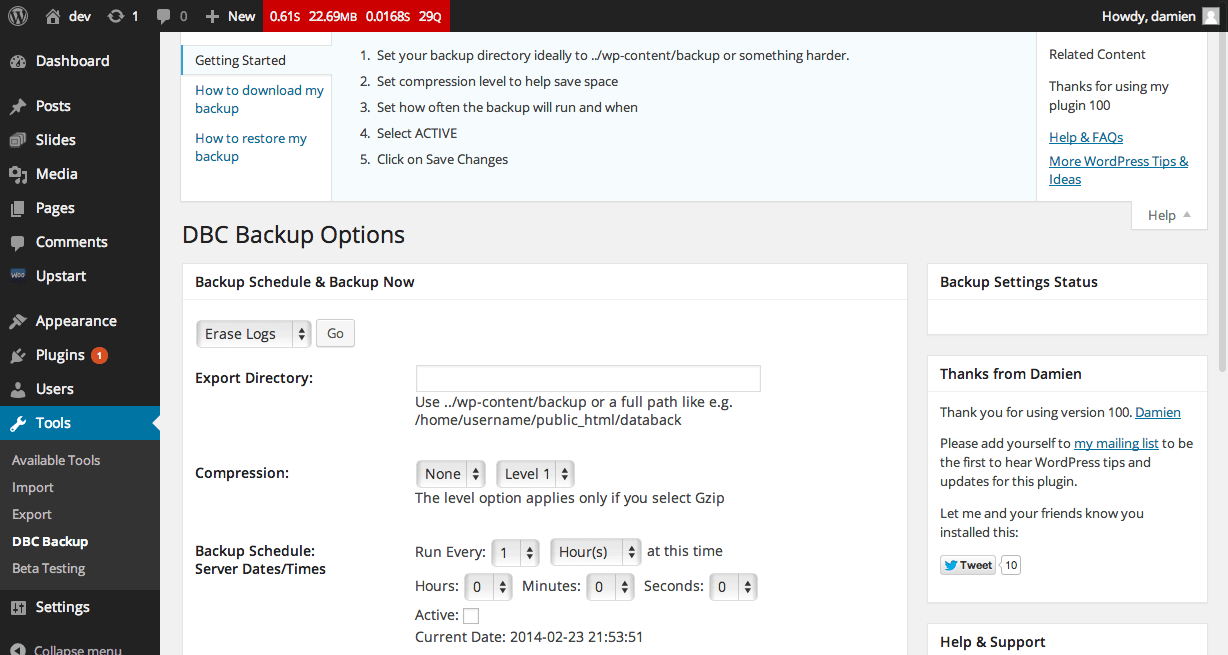 Current Status
Project stopped development since 2013. If you are interested in SQL and learning more about it and WordPress - DBC Backup 2 archive is now online.